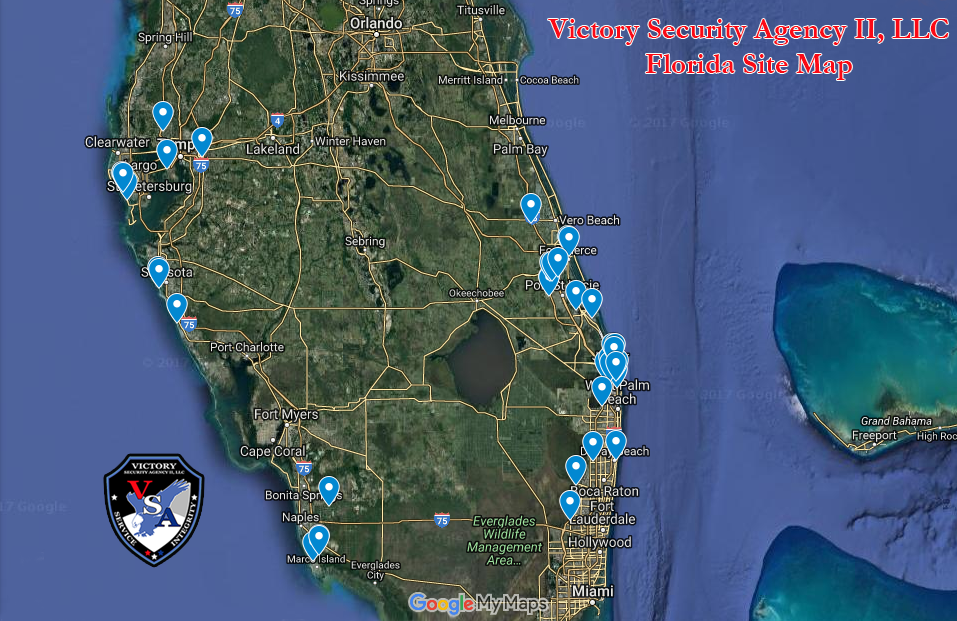 Brief History:
After being founded in 1981 and successfully growing to the Florida market, Victory Security Agency II, LLC was created to operate independently. Victory Security Agency was founded in 1981 with the concept of total commitment to our clients. We pride ourselves on our staff of experienced professionals who can provide the information and support necessary for a successful security program. Our company is a leading provider of quality, customer-focused security systems. We offer trained and professional security officers and professional security services throughout Florida.
Victory Security understands the importance of our services to our customers and makes every effort to ensure their safety and well-being. Our combination of highly-trained, professional staff, knowledge of industry trends and standards, and commitment to customer service not only sets us apart from our competition but raises the bar on security standards.
The growth of Victory Security and our excellent client retention rate reflects the satisfaction of our clients. We offer a wide array of services and are confident that we can meet your needs.

______________________________________________________________________________________________________